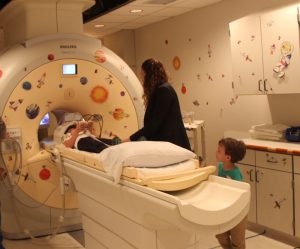 The Educational NeuroImaging Group (ENIG) is focused on determining the neuronal, cognitive, genetic, and environmental components that underlie both typical and atypical development of two of the most important components of communication in children: Language and Reading.
Our research focuses on several domains:
Characterization of the underlying neuronal, cognitive, environmental, and genetic causes for language and reading difficulties in children with dyslexia, attention difficulties hyperactive disorder (ADHD), epilepsy, auditory-processing disorders, specific language impairments, psychiatric disorders, and more, through examination of the typical pathways of language and reading development in healthy children.
Treatment for children with language and reading difficulties and prevention of language and reading difficulties in all children, using a variety of intervention programs.
Prevision: We are trying to determine how much parent-child interaction is a facilitator of future reading abilities? How much does literacy vs screen exposure affect reading development?
To tackle these challenges, we characterize the neural circuits related to language and reading development, by using a variety of neuroimaging techniques, such as functional magnetic resonance imaging (fMRI), electroencephalography (EEG), eye-tracking, and transcranial direct-current stimulation (tDCS).
Precision solutions are Key!